I'm Christoforos, an expat Greek in his late twenties who tries to make the most out of his nomadic life. With background in media and communications, I experience the daily struggle to find accurate information and stay open to new theories that might convince me to re-consider.
Introduction
In December 2010, the Arab Education Forum – Safar fund in cooperation with the Roberto Cimetta Fund and other partner organisations around the Mediterranean launched Istikshaf programme to explore mobility in the Euro-Arab region. Istikshaf started with the aim of developing an interactive platform for the questioning of artistic mobility around the Mediterranean, as well as providing mobility opportunities for artists across the Mediterranean divide. After 3 years, Istikshaf developed into an advocacy body for mobility: a coalition that bases its advocacy action on thorough research and grassroots work.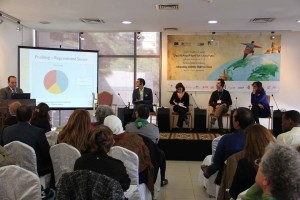 The first symposium conducted for Istikshaf took place in June 2011 in Amman, Jordan with support from the Anna Lindh Foundation. Researchers and travellers submitted papers that were published in a book entitled "Madarat"  (Available in 3 languages on the Safar Fund website www.safarfund.org).
Background on Istikshaf Mobility Conference
The second Istikshaf Conference took place between 15 to 17 March 2014 in Amman, Jordan and aimed to be a forum for sharing experiences in the Arab and Euro-Mediterranean region on the impact of mobility for learning, allowing artists, social entrepreneurs, youth and policy makers to share and reflect on their experiences of mobility and how it impacted their professional, personal, and collective journeys.
Stakeholders including researchers, policy makers, and practitioners shared their research, stories and knowledge to learn from and inspire each other. The conference addressed the many challenges and obstacles youth, artists, and activists face today in their quest for mobility and proposed practical solutions at various levels (governmental, parliamentary, civil society), keeping in mind the specificities of each country in the region.
Questions addressed
There is a growing concern about the lack of artistic and cultural mobility as border controls tighten in many regions around the globe, cultural business exchanges are not fair, cultural diversity is not yet fully respected, visas are difficult to obtain, funding is difficult to find, accurate information on legislation is lacking.
Against this backdrop, the three-day event focused on the following themes:
• MOBILITY ON THE NATIONAL AGENDA: The role of national governmental and semi-governmental bodies in promoting Mobility (ministries, municipalities, etc…). How can we link mobility to national human resource capacity building strategies?
• FINANCING MOBILITY: Governments and Municipalities investing in mobility. Is there a need for a budget? Best practices in government funding and procedures. How can we convince and encourage a socially responsible private sector. Friendly spaces and facilities to support the mobility of people, initiatives and activities.
• CROSSING BORDERS: Are visa laws in line with human rights principles and best practices in the Arab world? Movement across borders: What is really happening? How do authorities look at incoming mobility?
• MOBILISING COMMUNITIES: "learning" as a tool for creativity and innovation, and "mobility" as a tool for acquiring experience: Can society and government endorse it? The involvement and participation of women, youth, artists and social entrepreneurs in mobility and cultural initiatives: what are the social and economic constraints? Mobilising communities: examples from the field.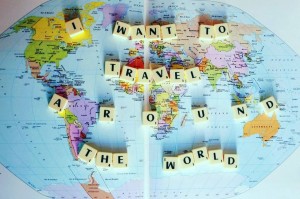 Become an advocate for mobility and freedom of movement!
The Istikshaf Coalition has produced an online petition to encourage cultural actors, social entrepreneurs, NGO representatives, activists and the general public at large to show their commitment towards the improvement of artistic and cultural mobility in the Euro-Arab region and worldwide.
If you would like to read this petition and sign it, please click on the following link to access the petition webpage.